Visit to National Technical University of Athens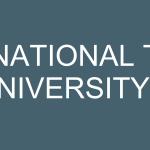 Official visit was held to National Technical University of Athens (NTUA) on 1-5. April 2019 by István Biró, assistant professor of our Department. Primary focus of this event was to enlighten the possibilities and opportunities of future cooperation projects on the field of manufacturing engineering (e.g. cutting processes, industrial robotics, CNC technology) between the School of Mechanical Engineering (SME) at NTUA and the Department of Manufacturing Science and Engineering (DMSE) at BME.
After visiting the laboratory and research facilities of NTUA-SME and getting introduced to past and current doctoral and R&D projects, friendly-mannered discussions were held about opportunities of future bilateral research activities. Both institutes were positive about the common competencies of research, regarding primarily the field of cutting process modelling by the means of experimental and finite element methods. We are looking forward to start new cooperative projects in the near future.
The visit was financially supported by ERASMUS+ Staff Mobility Programme at BME.