Visitors from CEEPUS partners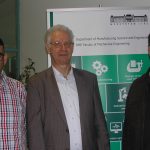 The Department is active in two CEEPUS (Central European Exchange Program for University Studies) networks. These weeks we hosted several partners, among them Marek Pagac and Jiri Hajnys came from Technical University of Ostrava, Ivan Drazic (Rijeka University) and Pero Raos (Josip Juraj Strossmayer University Osijek) came from Croatia.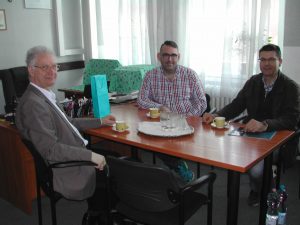 Industry 4.0 is focus program in partner universities, too. The discussion about it was dedicated to finding the way of cooperation and common project formulation. They were interested in the on-going EU supported EPIC project of the Department.