Possible job opportunity for graduated engineers (and others) in a newly opened plant of a Korean company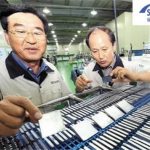 Sangsin EDP is a Korean company manufacturing aluminum Can for batteries. Our company has other plants in China and Malaysia. We registered European company in Hungary last year which is called "Sangsin Hungary Kft.".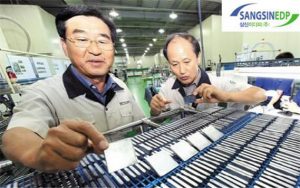 We are looking forward to working with more than 100 staffs next year.
Location
● 5100 Jászberény , Felsőmező utca 1.
Position
● General Affairs Manager
● HR-careered Administrator
● Accounting
● Utility / facility Manager
● Engineer (after 2019 August)
● Quality Manager (after end of the 2019)
Job duties
● Managing documents
● (Permissions, Contract & etc., if knows Drawings and utility, more preferred)
● Communication with partners (Interpretation and translation sometimes)
Period
● Long-term position (6 months guaranteed)
Qualifications
● Intermediate English is preferred
● Experience in construction and safety management is preferred
● Multi-functional talent
We can invest you
● Competent salary (500,000 HUF, gross price, negotiable )
● Other benefits such as mobile support will be provided
Please feel free to contact
● Managing director's assistant : INTEACK OH, itoh@ssedp.co.kr / +36 70 227 0608