Visit to Tallinn University of Technology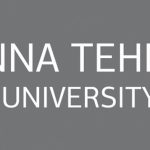 Official visit was held to Tallinn University of Technology (TUT) on 10-14. April 2017 by István Biró, assistant lecturer of our Department. Primary focus of this event was to enlighten the possibilities and opportunities of future cooperation projects on the field of manufacturing engineering between the Department of Mechanical and Industrial Engineering (DMIE) at TUT and the Department of Manufacturing Science and Engineering (DMSE) at BME.
Beside the all-around research and education fields of manufacturing sciences and production engineering, specialities of TUT-DMIE include industrial 3D printing (polymer and metal), coating technologies (PVD and CVD), measurements based on surface topography and factory design and control. The relating laboratories and research institutes were also visited – that includes TUT's MEKTORY of which purpose is primarily to serve as up-to-date educational facility and give a steady support for students' start-up projects.
Both Departments were positive about the common competencies of research. We are looking forward starting new cooperation projects.
The visit was financially supported by ERASMUS+ Staff Mobility Programme at BME.